200GPD/400GPD/500GPD/600GPD commercial ro system for home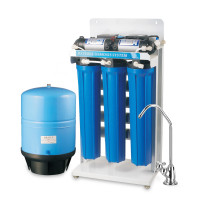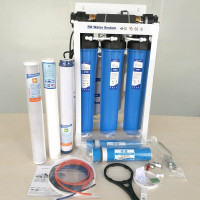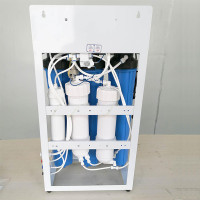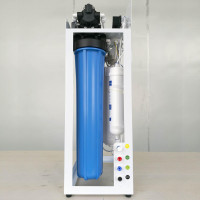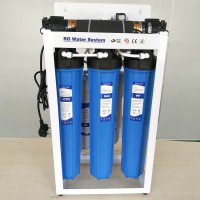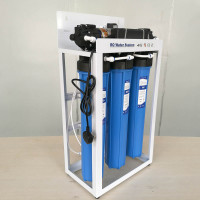 Product DESCRIPTION
Great for light commercial use in restaurants, school, salons, cafes, offices, schools, etc. Feed Water Pressure: 1-3bar.
5stage or 6stage filter element oversize 20" pre RO filter provide up to 800gallon of pure water.
Economical & Environmentally Friendly.
Blue filter housing with 20″ Premium filters ensuring a longer filter life.
Compatible with most pressurized storage tanks
Built in high pressure pump increases the production of purified water by raising the water pressure to the optimal level for the reverse osmosis process.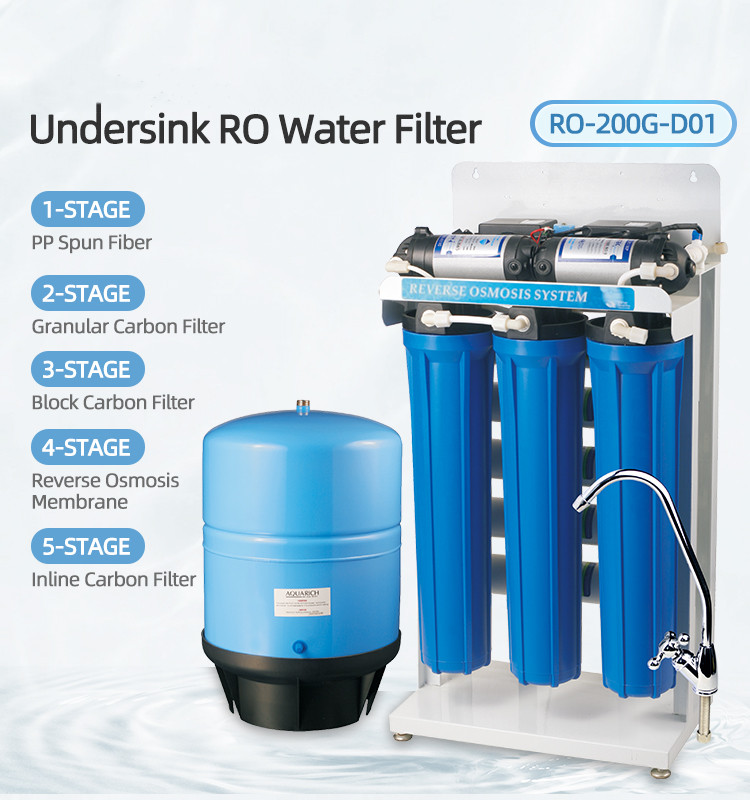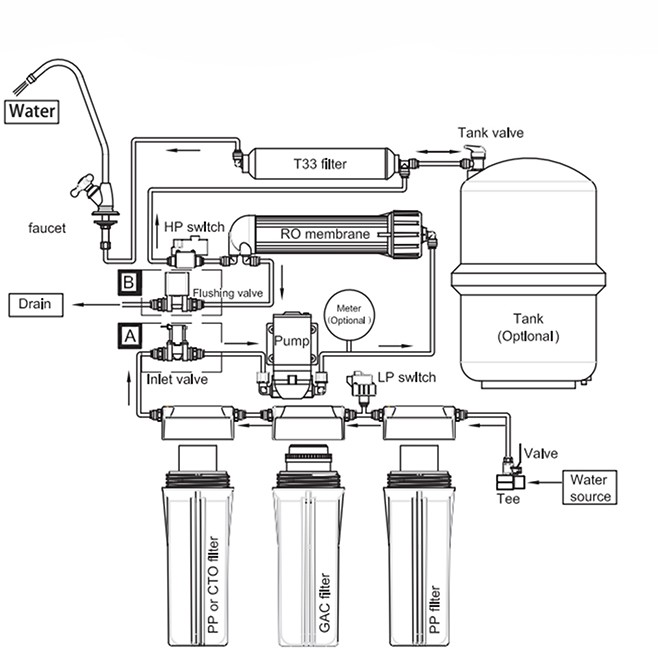 Product Benefit
Save shipping cost
Easy installation
Long life time
Remove up to 99% of dissolved solids, chlorine, fluoride, microorganisms and heavy metals such as barium, cadmium, chromium, lead and mercury from water. Use purified reverse osmosis water for drinking, cooking, and adding ice to improve flavor and health.
Product Feature
Top quality booster pump keep long time life
Food grade PP sediment filter to remove impurities large than 10micron
Complete set of Pre-Filter Cartridges and Post Filters installed.
11 Gallon Plastic Storage Tank
Quick-Connect Fittings for easier replacement of components
Filter Housing Wrench and Membrane Housing Wrench Included
Light weight plastic mounting Frame
RO Membranes are Made in USA/China in NSF Certified facilities RO Membrane Model
Product Application
restaurants,
School
Salons
Cafes
Offices