200-600gallon cabinet best ro water filter system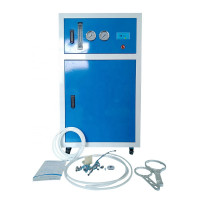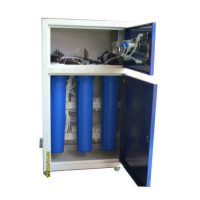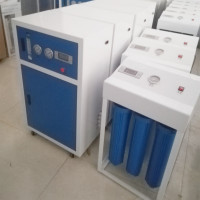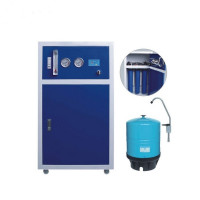 Product DESCRIPTION
Beautiful appearance design, Microcomputer controlled Auto-Flush with Flow.
Automatic back wash flushing.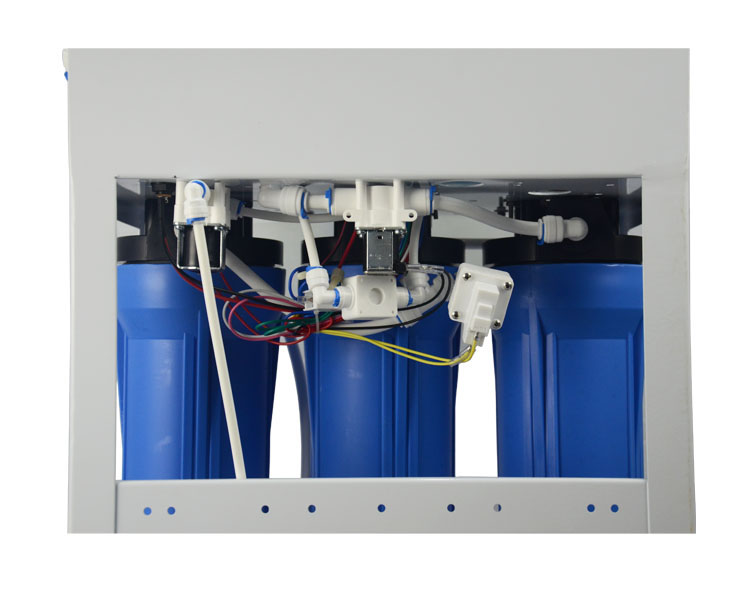 MeterDigital Display and Pressure Gauge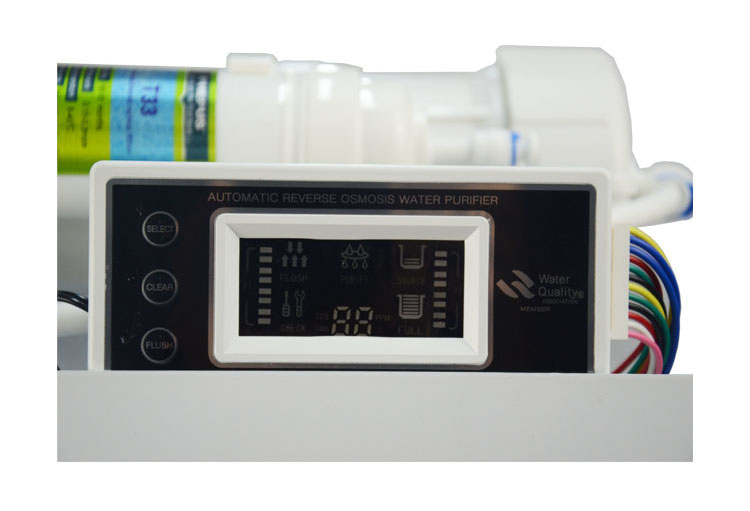 RO Water Output: 200GPD/400GPD/600GPD/800GPD
Top brand Ro membrane
Product Benefit
Remove up to 99% of dissolved solids, chlorine, fluoride, microorganisms and heavy metals such as barium, cadmium, chromium, lead and mercury from water. Use purified reverse osmosis water for drinking, cooking, and ice making to improve flavor and increase health benefits.
Quick-connect accessories for easy installation.
Filter housings have double o-rings so they do not leak.
By inserting a branch tee (sold separately) between the rear filter and the tap, the system can be used to supply filtered water to the refrigerator freezer/water dispenser.
The system is equipped with an automatic shut-off valve to close the feed line when the tank is full, thus eliminating waste.
Save Money! Consumers typically spend one billion a year on bottled water. Using a reverse osmosis system would eliminate the need to pay for expensive bottled water.
Environmental Protection. Reducing the purchase of bottled water through the use of reverse osmosis systems will help the environment by reducing the amount of plastic sent to landfills.
Product Feature
Stage 1: 5micron PP Sediment Filter in a blue housing, need to change 3-6month
Stage 2: Granular activated carbon(GAC) in a blue housing, need to change 3-6month
Stage 3: Carbon Block Cartridge (CTO) in a blue housing with flat cap and ¼" FNPT connections, change time is 3-6month.
Stage 4: TOP quality RO Membrane element in a white membrane housing with ⅛" FNPT connections, change time is about 1-2years
Stage 5: Posted Filter for final polishing of taste and odor, ¼" quick connect in/out connections, change time is 9month
Product APPLICATION
Drinking
Cooking
Pets
Plants
Coffee
Ice
Beverages