September 28, 2022 Posted by :
Shelco Filter Overview
The Shelco filter can play a protective role in the water treatment system while ensuring that the water quality of the output meets the standard. It is used for drinking water, domestic water, electronic, printing and dyeing, textile, environmental protection, and other industries' production water filtration, alcohol filtration, pharmaceutical filtration, acid and alkali filtration, security filtration before RO membrane of reverse osmosis, with large throughput, low cost of consumables, polished or matte appearance, and acid washing and passivation treatment on the inner surface. Inlet and outlet, drainage pipeline with automatic control valve, controller, automatic backflushing.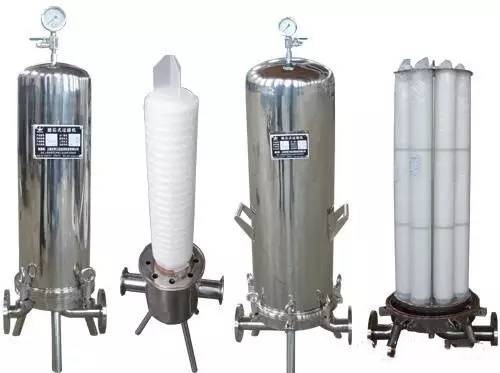 Shelco filters main technical parameters
Working pressure: 0.05MPa-0.6MPa
Working temperature: 5℃-40℃(special temperature can be fixed)
Filter element interface: flat pressure type, insertion type
Filtration precision: 3μm-100μm
Number of cartridges: 1 core-180 core
Cartridge length: 10-50 inches
Single flow rate: 0.1m3/h-300 m3/h
Cartridge material: 304, 316L, Q235 rubber lining
The working principle of the Shelco filter
Shelco filtration is achieved by using molded filter media, with the original liquid passing through the filter media, the filter residue remaining on the wall of the filter media, and the filtrate flowing out through the filter media.
Formed filter media include filter cloth, filter mesh, filter sheet, sintered filter tube, wire-wound filter element, melt blown filter element, microporous filter element, and multifunctional filter element. Due to the different filter materials, the filtration pore size is also different. Precision filtration is a kind of filtration between sand filtration (coarse filtration) and ultrafiltration, and the filtration pore size is generally in the range of 0.1-120μm.
The same form of filter media is divided into different specifications according to the shape size. There are two types of wire-wound filter cartridges (also known as beehive filter cartridges): one is a polypropylene fiber-polypropylene skeleton filter cartridge with a maximum use temperature of 60℃; the other is skimmed cotton fiber-stainless steel skeleton filter cartridge with a maximum use temperature of 120℃.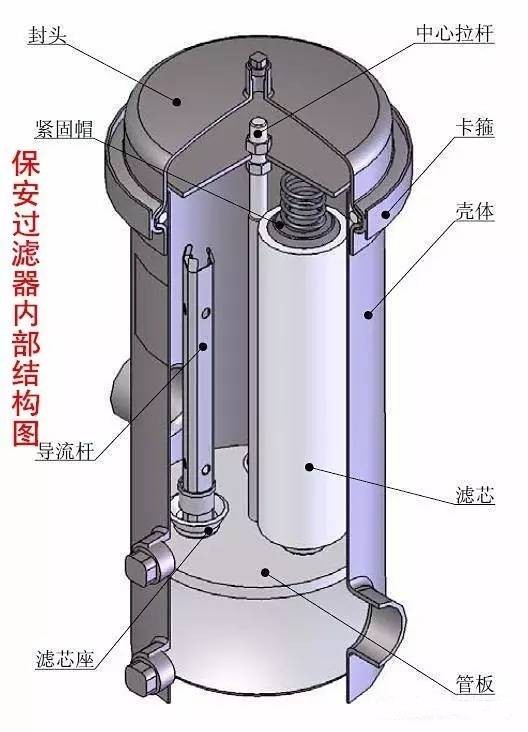 Shelco filter features
Material and structure
Cylindrical shell, 304, 316L stainless steel, optional carbon steel, and resin shell; with single or multiple cartridges.
Specification
Number of cartridges: single or multiple cartridges
Cartridge length: single section, two sections, three sections, four sections (each 10″ is a section).
Cartridge installation form: international common flat-press type, snap-in type, and insertion type.
Cartridge and base coupling mode: quick-open type, flange type.
Media inlet and outlet connection mode: quick-open type, threaded type, and flange type.
Filterable media: liquid, gas.
Performance characteristics
High filtration precision, uniform aperture of the filter element;
Small filtration resistance, large flux, strong dirt interception capacity, and long service life;
High cleanliness of the filter element material, no pollution to the filter medium;
Resistant to acid, alkali, and other chemical solvents;
With high strength, and high-temperature resistance, the cartridge is not easily deformed;
Low price, low operating cost, easy to clean, and replaceable cartridge.
The role of the Shelco filter
Shelco filter is often set up after the pressure filter, used to remove fine particles in the liquid, to meet the requirements of the subsequent processes for the incoming water. Sometimes also set in a full set of the water treatment system at the end, to prevent fine particles into the finished water commonly used cartridge has the following specifications: 0.1, 0.2, 0.5, 0.8, 1, 2, 3, 5, 10, 20, 30, 50, 75, 100, 120μm, Shelco filter is often used as a SHELO FILTER for electrodialysis, ion exchange, reverse osmosis, ultrafiltration, and other devices.
The filter element configured in the shelco filter has strong anti-pollution performance, high mechanical strength, strong dirt interception capacity, and long service life, and at the same time reduces the user's investment in the cost of use.
Selection criteria for Shelco filters
1. Import and export diameter: In principle, the import and export diameter of the filter should not be smaller than the import diameter of the matching pump, and is generally the same as the diameter of the import pipeline.
2. Nominal pressure: determine the pressure level of the filter in accordance with the highest possible pressure of the filter pipeline.
3.  the number of holes to choose: the main consideration is to intercept the impurity particle size, according to the media process requirements. Various specifications screen can intercept the particle size of the following table "screen specifications".
4.  filter material: filter material is generally selected with the connected process pipeline material, for different service conditions can be considered to choose cast iron, carbon steel, low alloy steel, or stainless steel material filter.
5.  filter resistance loss calculation: water filter, in the general calculation of the rated flow rate, has a pressure loss of 0.52 ~ 1.2kpa.
Shelco filter is suitable for medicine, Food, chemicals, and Environmental protection. Water treatment and other industrial fields, a variety of coating equipment top cotton filtration and frame, bag filter, suitable for fine chemicals, oil, food medicine, water treatment, and other occasions.