Industrial Water Liquid Shelco Filter Housing
Product DESCRIPTION
Shelco Filter housing is equipped with a wound filter or melt-blown filter, the filter shell is composed of SUS316L or SUS304, and the filter element, SS filter can be used to filter liquid, gas, and more than 0.1 um particles and bacteria, with a high removal rate and flow rate.
The utility model has the characteristics of low absorption rate, no dropping of the medium, no leakage, acid and alkali resistance, and corrosion resistance. For drinking water, domestic water, electronics, printing and Dyeing, textile, environmental protection, and other industries.
Ro AGUAG Shelco Filter housing is ideal for chemical systems, commercial RO, and membrane water treatment systems for pre-filtration, high purity water, post-filtration, food and beverage, industrial facilities, etc.
We keep a large stock of commercial and industrial stainless steel liquid casings at all times. Most of the models shown are available for immediate shipment.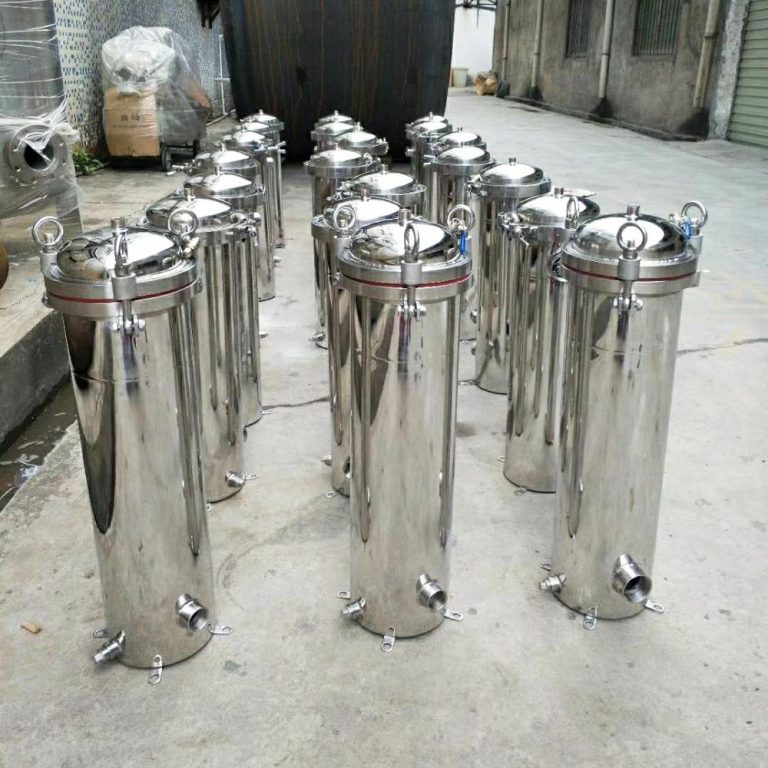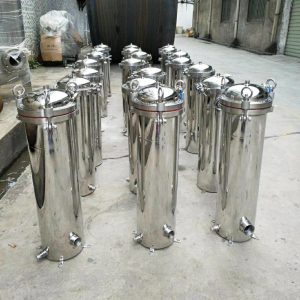 Product Benefit
No lead time! Stock available for immediate delivery.
Side-in and side-out connection for easy installation and maintenance
Provide threaded or flanged joints for easy installation
The housing is compatible with industry standard 2.5"OD, 30"and 40"Filter elements and can be widely used
Durable stainless steel construction with reliable performance
Available in 304 or 316 stainless steel
Product Feature
For Standard 20″ or 40″ Filter Cartridges – Each Vessel Houses  5 to 30 Filtration Cartridges
Built-In Drain and Vent Ports
Materials of Construction:
316L Stainless Steel with Electropolish Finish  or  304 Stainless Steel with Poly Coat Finish
Operating Limits:
Maximum Operating Pressure: 16 bar
Maximum Operating Temperature: 40°C
Product APPLICATION
Pre-filtration for DI resins
Pre-filtration UF membranes
Food & Beverage
Bottled Water
Cosmetics
Reverse Osmosis Pretreatment
Drinking Water
Electronics
Oil & Water Separation
Pharmaceuticals & Biotechnology
Wastewater Reuse
Recycled Water
Industrial Water Treatment