Factory wholesale salt making machine from seawater 10000LPD/20000LPD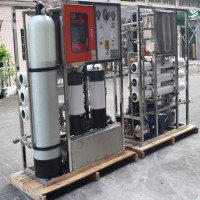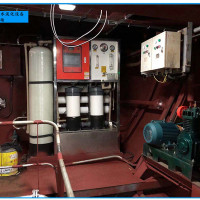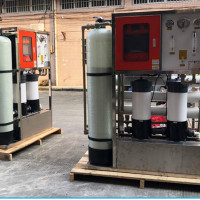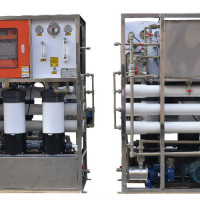 Product DESCRIPTION
The equipment uses pretreatment + reverse osmosis desalination process to produce fresh water.
This process is currently widely used and mature in technology.
It has many advantages such as high quality water, stable water quality, and low energy consumption. It has been widely used in many applications.
Industry; suitable for yachts and fishing boats.
The equipment is easy to operate and maintain. As long as sea water and power are provided, water can be produced after startup.
The equipment has high desalination rate, stable performance, safety and reliability.
It can treat seawater below 40,000PPM.
After the raw water is treated by the water treatment system, the TDS is less than 700mg/L, and the water output is 10,000LPD.
It can effectively remove harmful components such as inorganic salts, heavy metal ions, organic bacteria and germs in the water, and desalinate the raw water into fresh water that meets the sanitary standard of drinking water (GB5749-2006).
Product Benefit
Imported well-known brand seawater desalination membrane, desalination rate> 99.2%
High pressure pump imported from abroad
Simple operation, everyone can do
Long service life: 15-20 years
Product Feature
Small Desalination System 10000LPD
Model #
ROAGUA-10
Size(L*B*H)
1520*800*1920
Weight
≈600Kg
Power
5.5KW
Recovery Rate
≈33%
Voltage
AC380V/50Hz/3ф
Product Water
Comply with GB5749—06 drinking water quality standard
Level of electric control protection
IP56
Color
Original
Material
316L SS
main part
The SPECK brand imported from Germany is selected, and the reverse osmosis membrane is selected from the American Dow brand
Product APPLICATION
Off-Shore Platforms
Large Marine Vessels
Cargo Ships
Coastal Developments
Hotels & Resorts
Seaside Work Sites
Seaside Villas
Work Boats
Fish Processing Plants
Boat, Yacht and Sailboat
Island-Based Businesses
Villages & Cities