2TPD/5TPD Small RO seawater desalination plant for boat / yacht / marine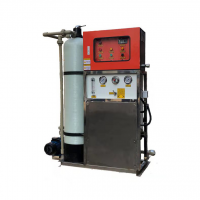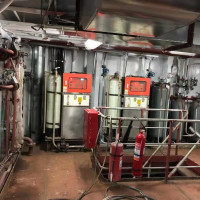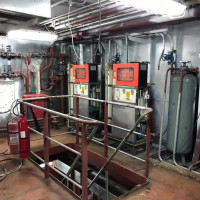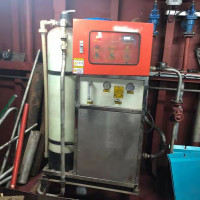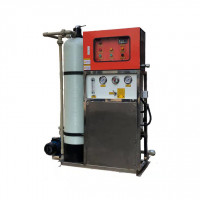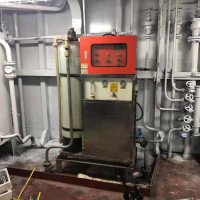 Product DESCRIPTION
Roagua. Production of a full line of cruise water manufacturers designed to provide heavy or continuous service for land and marine applications requiring ocean desalination systems
Everything you need is in a small box!
Our sea water desalination system can convert sea water into drinking water. Its compact design makes it ideal for use on yachts, ships, cruises and resorts.
RO AUGA seawater reverse osmosis system has a unique and innovative compact design and can be easily installed in any size zone. The desalination water system is also equipped with high-quality components, including high-pressure pumps with high performance and corrosion resistance, and control systems with many built-in features, durable 1000 psi fiberglass membrane enclosures and American made seawater membranes are used for high quality product water.
Desalination capacity
The capacity of our desalination plants ranges from 50 LPH to 2000 LPH and the maximum TDS is 35,000 ppm. We provide a standard desalination configuration and can be customized to meet your water needs. Whether it's a luxury yacht, cruise, or a five-star beach resort, Ro Auga offers the right desalination system for your project.
Product Benefit
The conversion of sea water into drinking water to provide a continuous supply of fresh water for use on board ships
Roagua's compact design makes it ideal for use on yachts, ships and cruise ships
Microprocessor controllers provide automatic operation and monitoring
A compact dashboard provides a clear view of how the system is performing
Factory tested to ensure trouble-free operation
Product Feature
Famous brand seawater RO Membranes
FRP Membrane Housings
Stainless Steel High Pressure Pump
Permeate Flow Meter
Low & high pressure switches
5 Micron Sediment Filter and Housing
Differential Gauge Showing Filter Life
Liquid Filled System Pressure Gauge
Product TDS with Digital Display Readout
Booster Pump and Raw Water Strainer
Product APPLICATION
Off-Shore Platforms
Large Marine Vessels
Cargo Ships
Coastal Developments
Hotels & Resorts
Seaside Work Sites
Seaside Villas
Work Boats
Fish Processing Plants
Boat, Yacht and Sailboat
Island-Based Businesses
Villages & Cities
MORE DESIGN REFERENCE