Factory Price full automatic Sachet Water Packaging Machine for drinking water
Product DESCRIPTION
This bagging machine is widely used for packing milk, soybean milk, soybean, vinegar, yellow rice wine, mineral water, all kinds of drinks with film packaging. The whole process can be completed automatically, such as ultraviolet sterilization, bag shape, date printing, quantitative filling, encapsulation, cutting, counting and so on. Automatic control of heat sealing temperature,
production Beautiful, solid, the machine using stainless steel shell, to ensure the health.
This is the hottest-selling liquid packaging machine in Africa (South Africa, Nigeria, Kenya, Ethiopia) .
Product Benefit
Economical and practical
Can be used in different products and industries
Popular bag machine in Africa market
Product Feature
Sachet Baging machine
Volume
200-500ml
Capacity
1500-2200bags/Hour
Flim Width
320mm/240mm
Power supply
220V/380V 5 1.6kw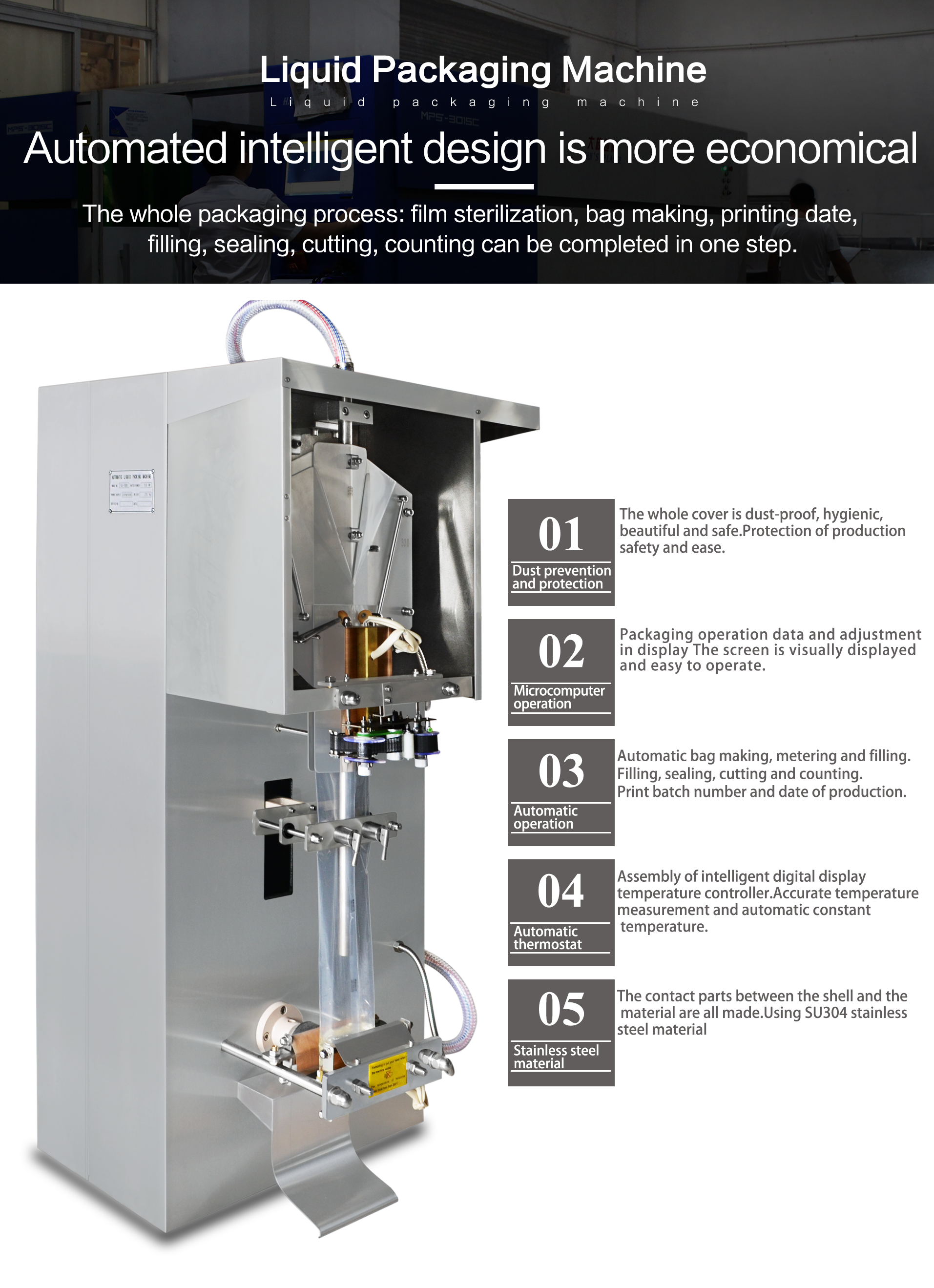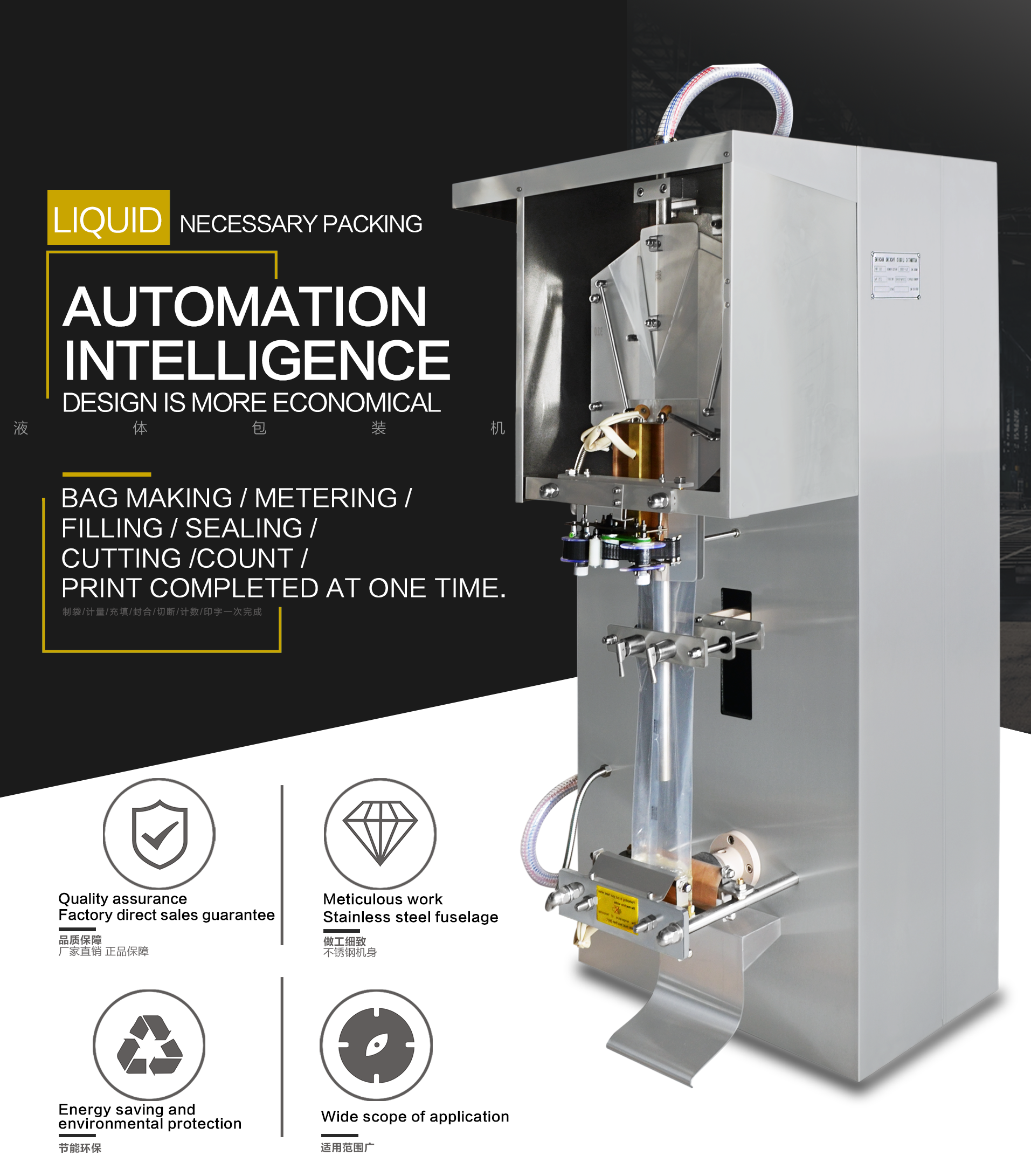 Product APPLICATION
Mineral water/Pure water
Bagged water
Fruit juiced
Milk
Soybean milk
Vinegar
Yellow wine
Working Video reference: