CONTAINERIZED MOBILE WATER TREATMENT SYSTEMS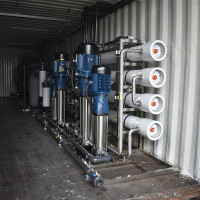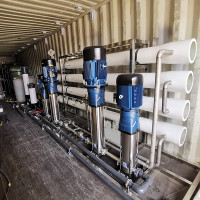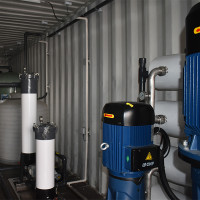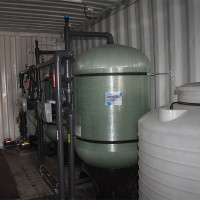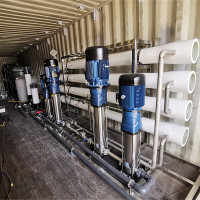 Product Description
RO AUGA manufactures reliable plug-and-play container systems for virtually any mobile water treatment solution. Our 20ft and 40ft high cubic containers are insulated and finished inside and outside.
The AGUA RO series containerized reverse osmosis system is ready to operate anywhere or as a permanent water treatment plant and can start pumping high-quality products to locations within less than a day of arrival. Our containerized reverse osmosis system is on order, which means that your system will be customized to your water treatment requirements, including all the amenities that a reverse osmosis system may require.
Take advantage of industrial reverse osmosis systems-high rejection rates of metal, mineral and chemical contaminants, high recovery rates, and rugged design-to make them portable and transport water that may be needed anywhere in the world where it is drinkable.
Product Benefit
containerized system
Double cargo doors at one end
Integrated process piping and mechanical equipment
Mounting brackets throughout the container for securing equipment
Electrical wiring and wireways integrated for the treatment components
Durable packaged containerized water treatment systems for mobile use
Product Feature
containers 40 ft. & 20 ft. long, high-cube configurations
Plug and play unit
Mobile: useful for construction sites
Centralized atmospheric controls available
Training and servicing guidelines included
Easy transportation
Self-contained pre-treatment and cleaning available
Quick installation
Overall less expensive than a permanent structure
Product Application
Power and Energy
Mining
Water Recycling & Reuse
Treated Sewage Effluent
Island Applications
Environmental Conservation
Boiler and Feed (Ultrapure) Water
Brackish Water