FRP membrane housing for reverse osmosis pressure vessel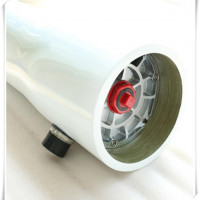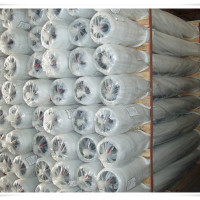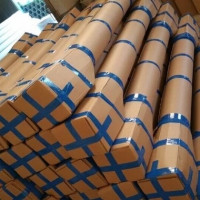 Product DESCRIPTION
Agua RO 4040/4080 membrane housing are designed for continuous, long-term use in reverse osmosis and ultrafiltration applications in industrial and commercial water treatment systems at pressures of 300,450,600 and 1,000 PSI.
The performance of water purification system can be maximized by RO AGUA membrane housing The method of making membrane housing is in accordance with JC692-1998 standard.
The permissible working range is -7 ℃ to 49℃.
The pressure of membrane housing penetration test is 1.5 times of the standard pressure.
Product Benefit
100,000 cycles.
Blast test at 6 times working pressure.
100% QA test with hydraulic boost of 1.1 times.
Perform 100% quality inspection and cleaning prior to final packaging and delivery to customer
Competitive Price
Large stock, quick delivery
Product Feature
Diameter:4" or 8";
Matrial: FRP;
Elements inside: 1-7pcs RO membrane;
Pressure: 300PSI to 1200PSI;
Type: side port and end port
Sizes:8040/8080/80120/80160, 4040/4080/40120/40160;
Suitable for Dow, GE, Koch, Hydranautics, Saehan, Toray, VONTRON membrane components of other standards.
Product APPLICATION
High feed flow commercial, municipal and industrial RO applications