China supply FRP pressure tank for water treatment
Product DESCRIPTION
Ro Agua provides exceptionally easy-to-use, high-quality and low-cost FRP tanks to customer from all over the world. Our goal is to provide safer, cleaner, healthier water by removing pollutants that are harmful to living organisms.
FRP TANK is designed of fiberglass with a polyethylene cover, FRP TANK for use in water softeners, multimedia filters, carbon filters, iron filters, and media filters, used for stand-alone water treatment or as a pretreatment for reverse osmosis or other water treatment systems. Each FRP TANK has a working pressure of 150 psi, NSF and CE certified quality, and can supply different sizes and capacities of FRP TANK.
The FRP TANK of Ro Auga is considered to be the most energy efficient filtration system on the market, with low maintenance requirements. Check out our various TANK sizes to find the FRP TANK that best fits your specific needs.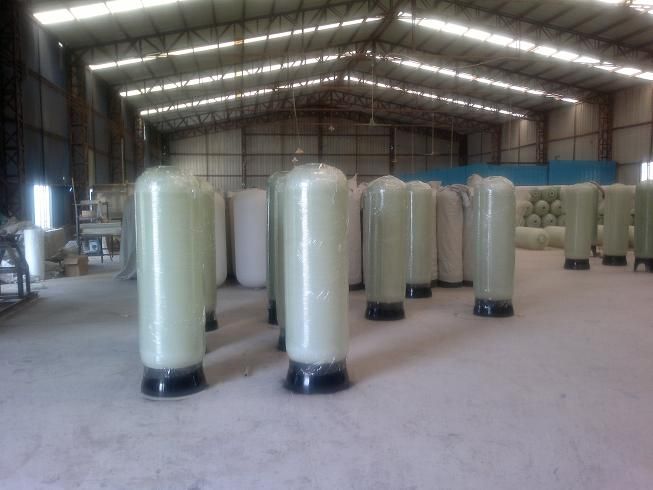 Product Benefit
High strength, light weight, easy to install
100% corrosion resistant and durable
Seamless molding technology can enhance strength and reliability
Offer a variety of attractive colors (minimum order quantity may be required)
High density polyethylene (HDPE) has higher strength, temperature and pressure limits
Product Feature
Material of Construction: FRP with Polyethylene Inner liner high density polyethylene
Color: Natural Color is Standard, Specify if Other Color is Required
Opening: Top opening with 2.5″-4.5″ Threaded, or 6″ Flange
Maximum Operating Pressure: 150 psi
Maximum Operating Temperature: 120°F (49°C)
Product APPLICATION
Water Softeners
Multi Media Filters
Carbon Filters
Iron Filters
Specialty Media Filters
Pretreatment to Reverse Osmosis (RO) Membrane Systems