Home alkaline water purifier alkaline ionizer water with Japan technique
Product DESCRIPTION
The Roagua Alkaline Ionizer is a high-tech product with Japan technology. It uses advanced Japan electrolysis membrane, which can be used to neutralize the acidic water and reshape the molecular structure of water into small alkali molecules, so that it can deliver healthful hydration to our body.You will feel refreshed after drinking the Roagua alkaline water. It tastes so good you will want more! Since its launch in September 2015 in China, it has become a hot topic among customers and industry professionals. Now, Roagua is planning to make its debut market in USA and Europe.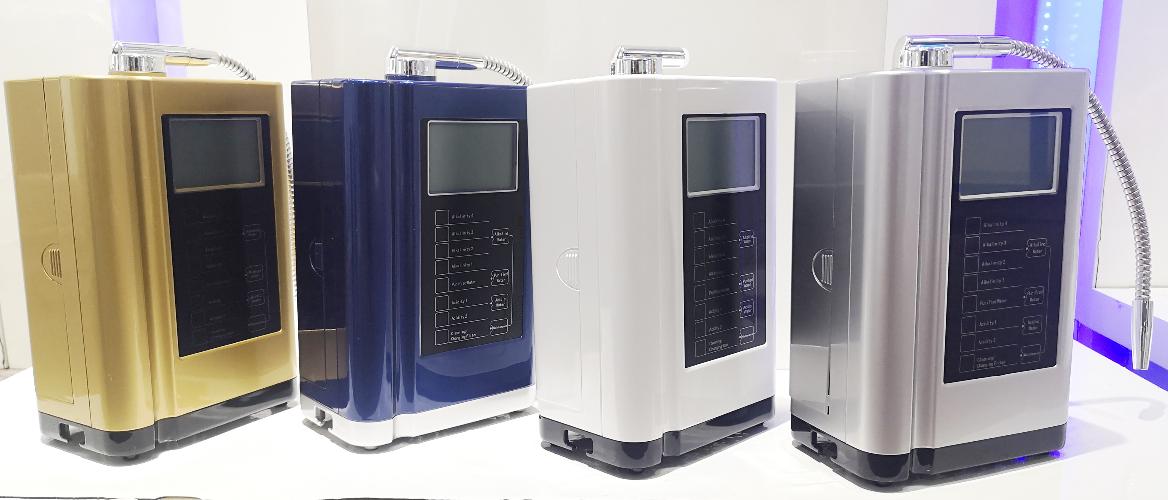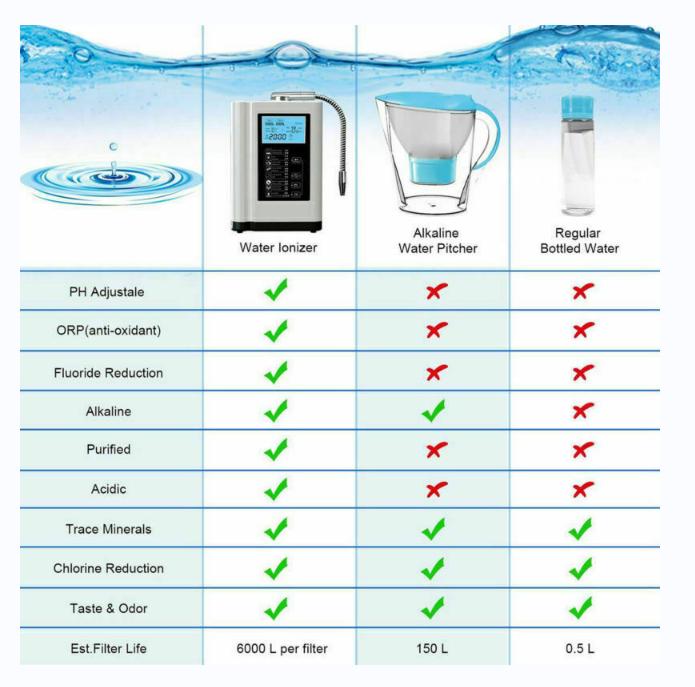 Product Benefit
★ The water can be absorbed into the cells more easily and quickly,the moisture in your hair will keep longer. The hair is less brittle,more elastic. The skin is soft and smooth.
★ The silver ion has antibacterial and antivirus effect,it can kill many kinds of bacteria and viruses to protect people from infectious diseases.
★ It can remove heavy metal salts from the tap water effectively,such as:lead(Pb2+),mercury(Hg2+),copper(Cu2+),iron(Fe3+)etc .So it's very safe for children or pregnant women.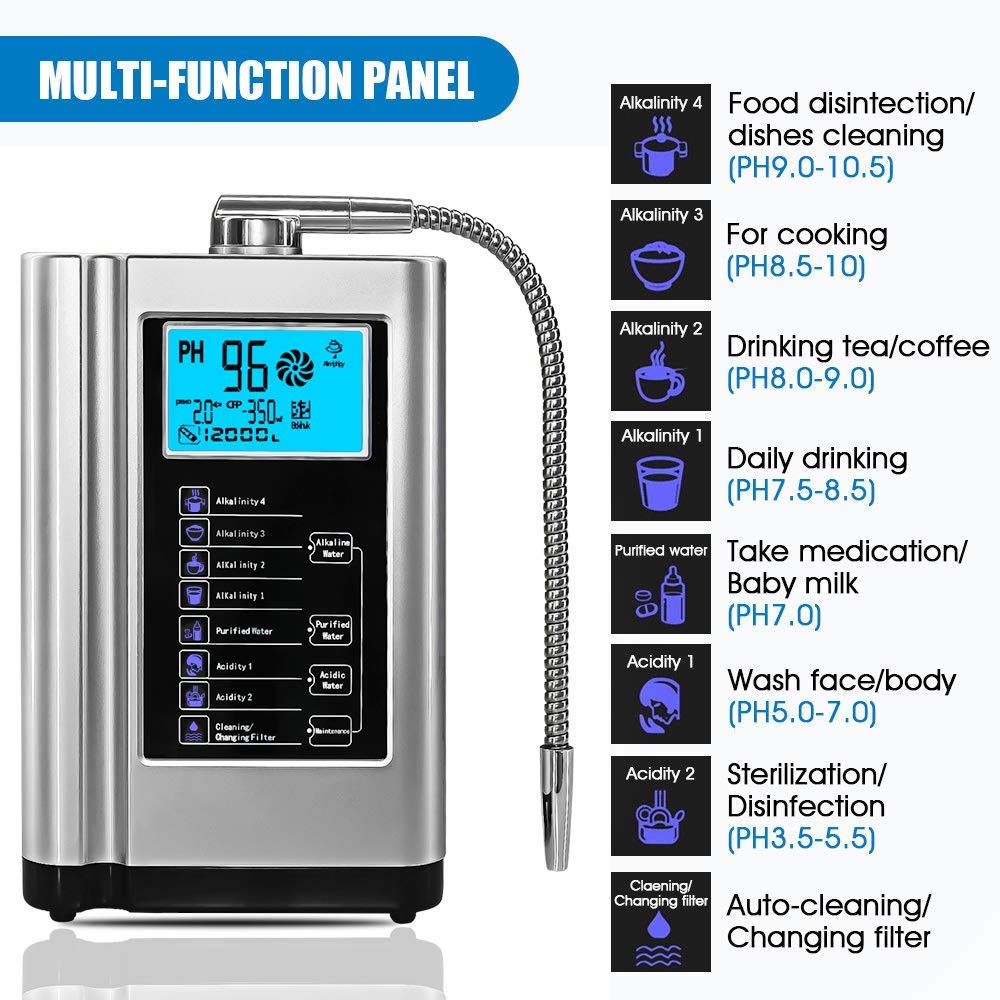 Product Feature
The roagua home alkaline ionizer water maker is an electrolysis cold water ionizer,which helps to produce pure and healthy alkaline drinking water from tap water. It uses the high-tech Japan imported Titanium with Platinum coating plates,applied with Japan imported IONIC MEMBRANCE,providing higher efficiency electrolysis and longer working life. With a built-in 3.8 inch colorful LCD screen display,displaying more information including pH , ORP ,temperature,flow rate and filters' usage life etc.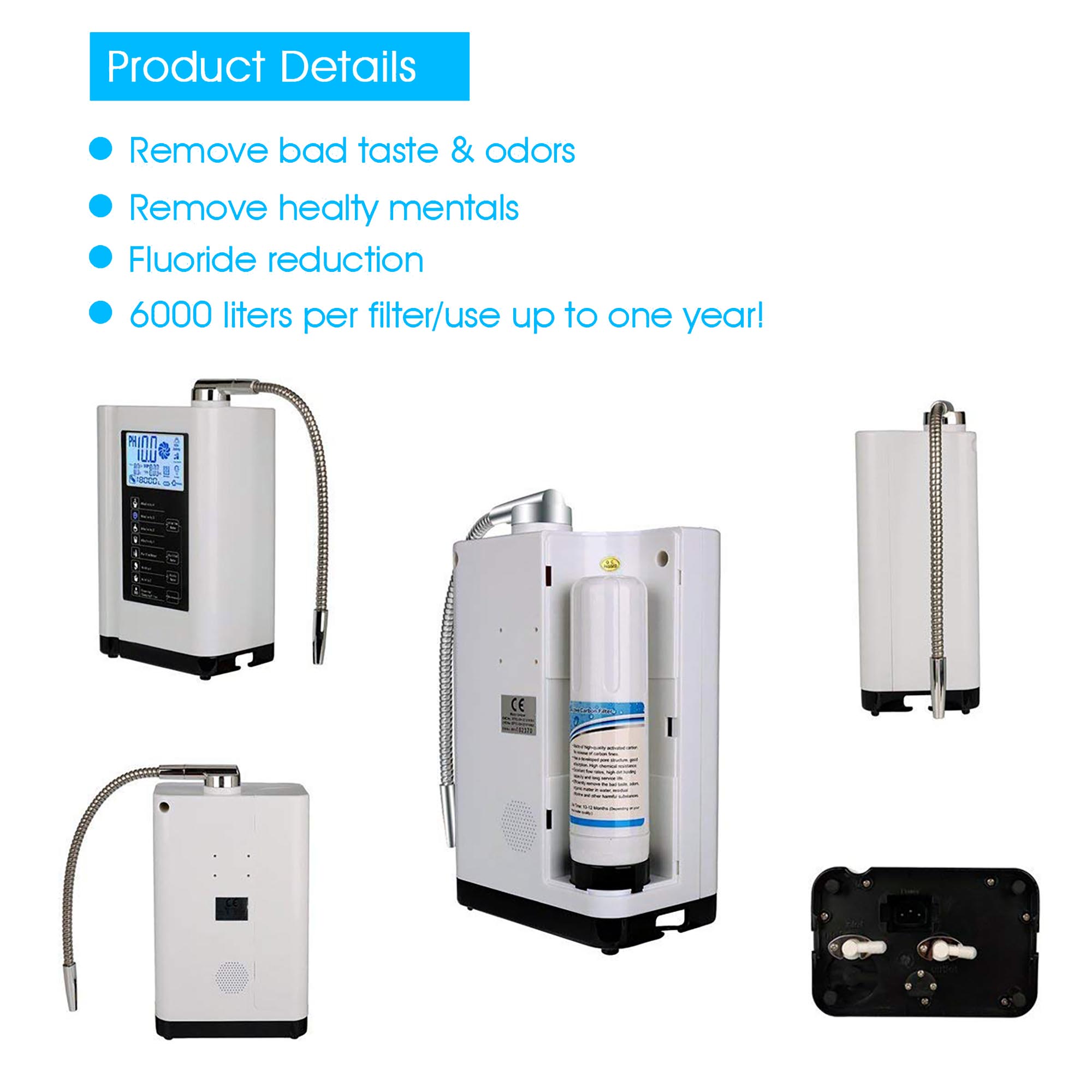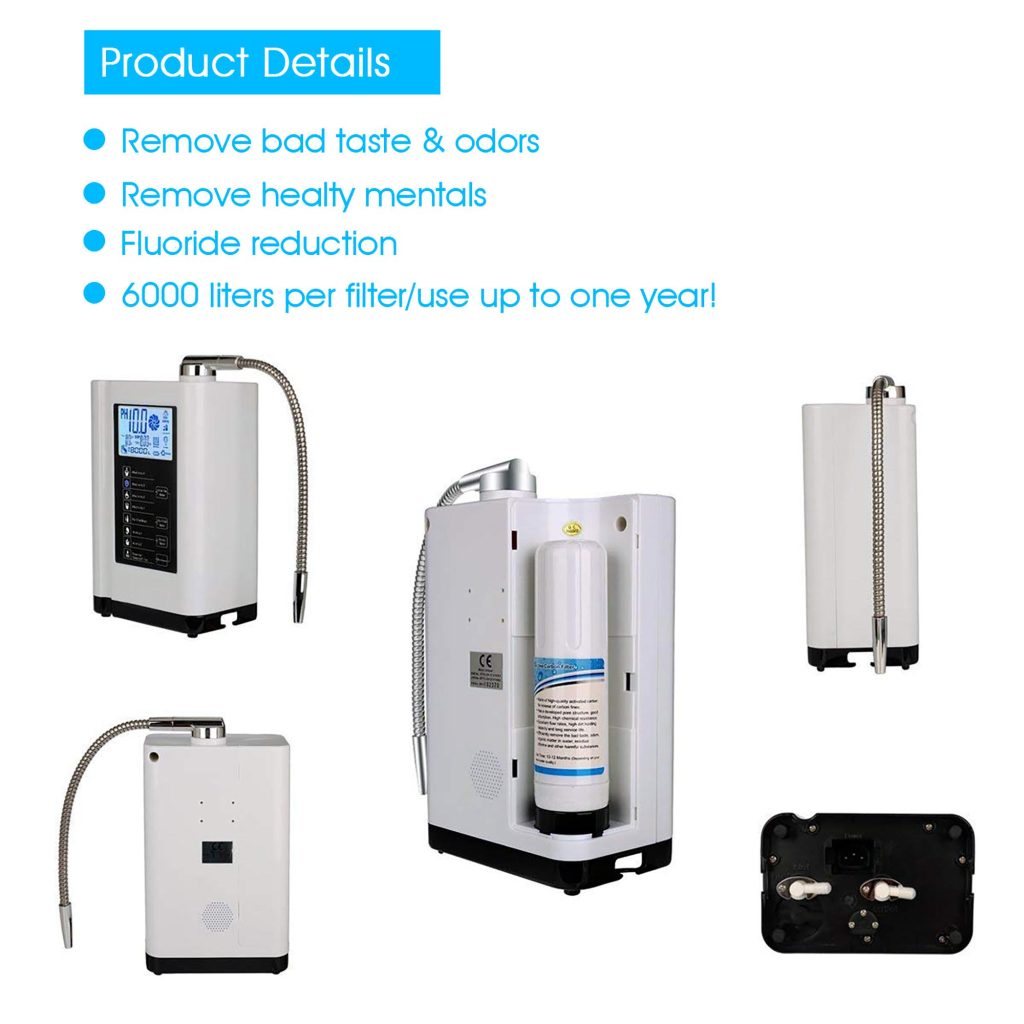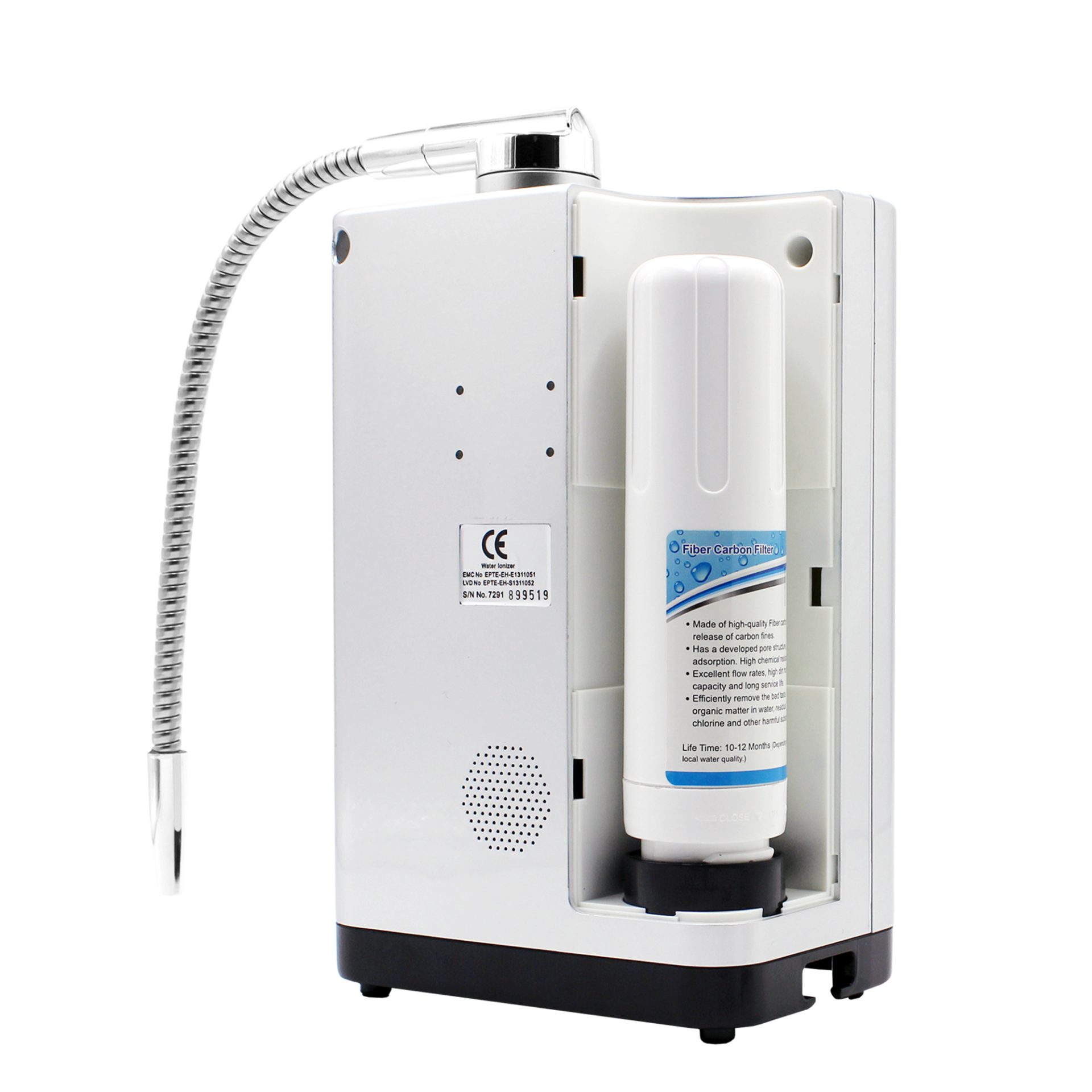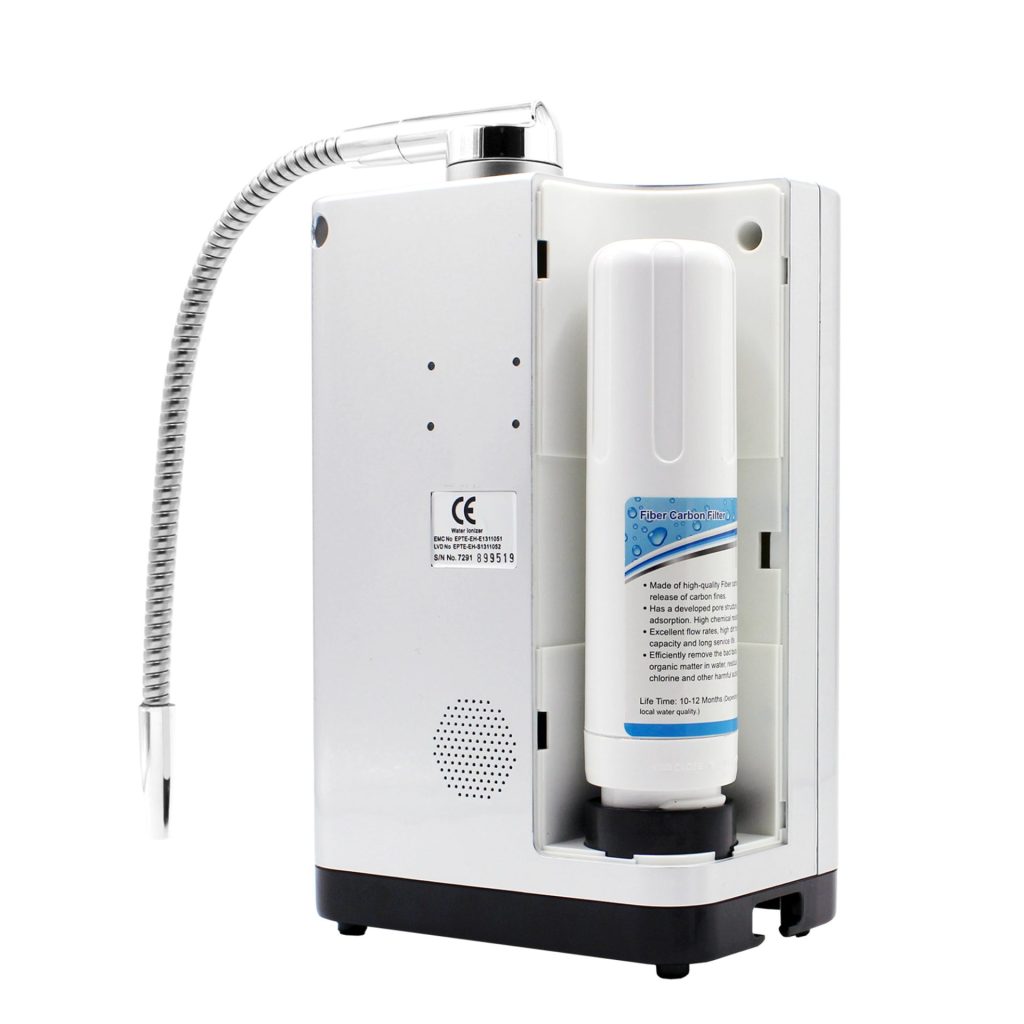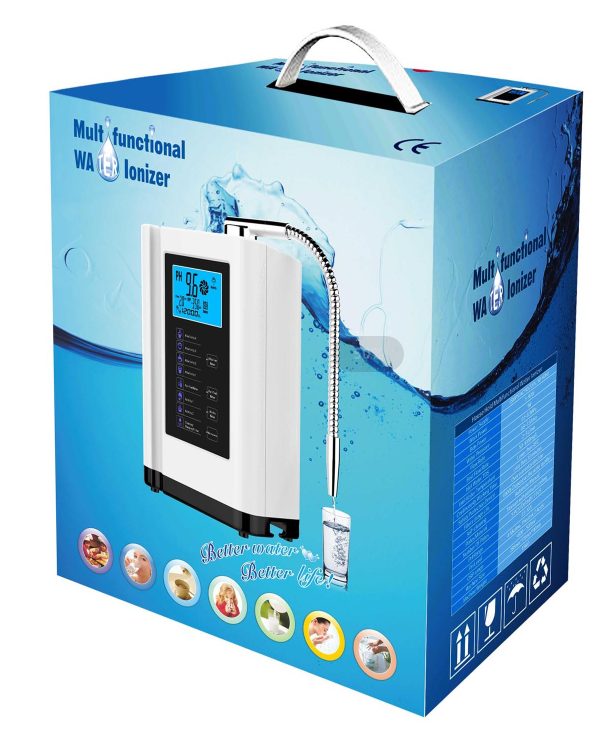 Product Application
Household
Hotel
Cafes
Offices
Schools